Extended Photography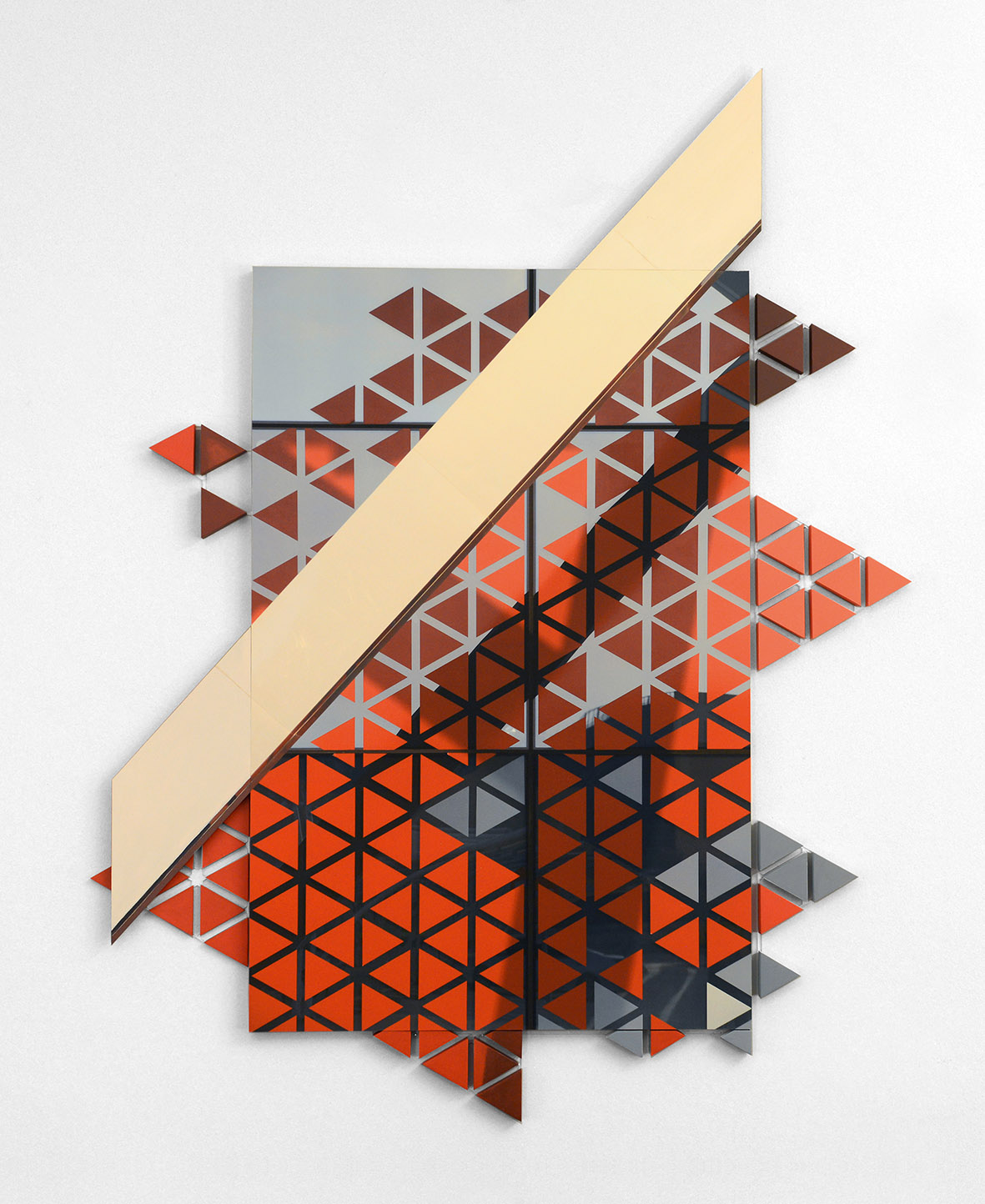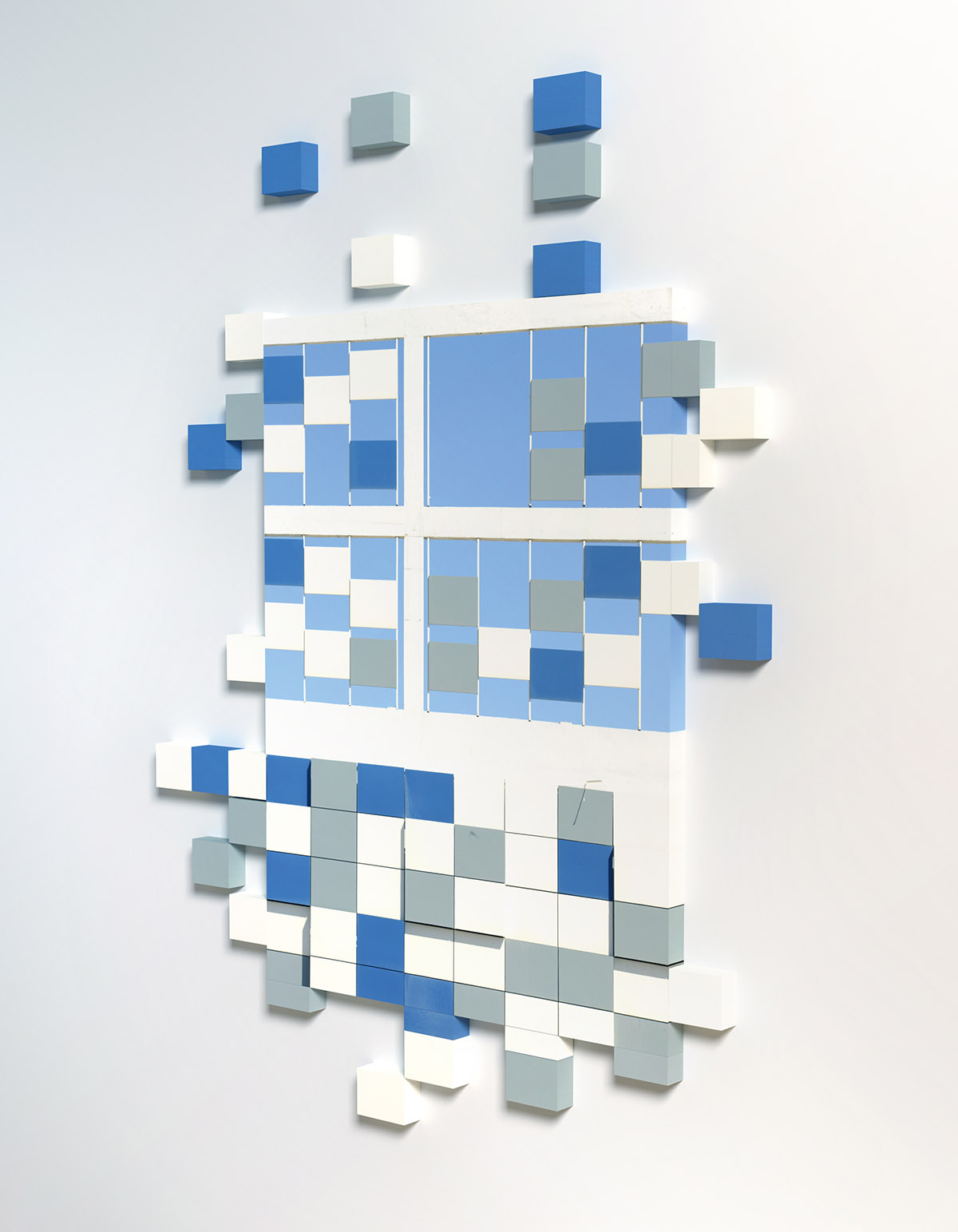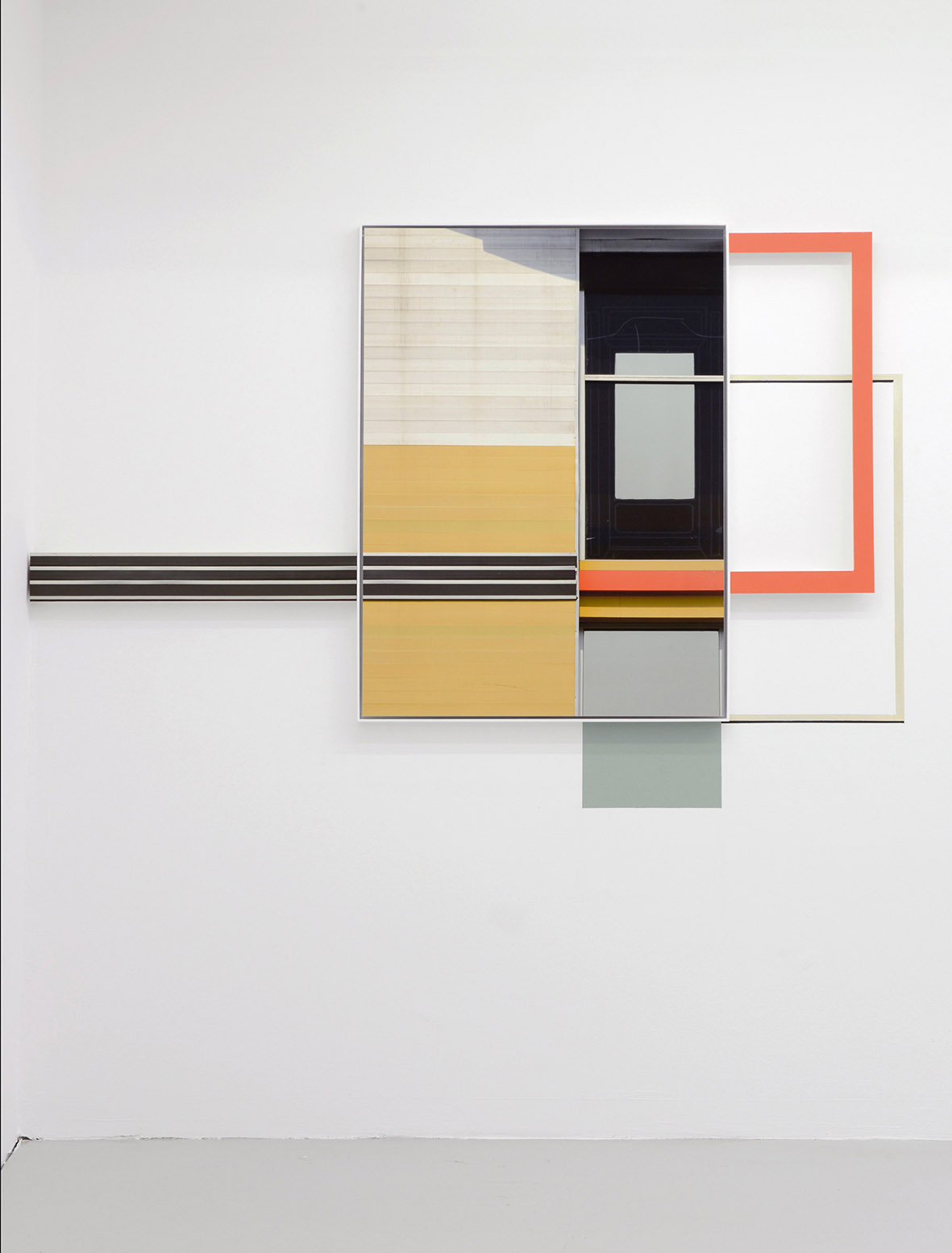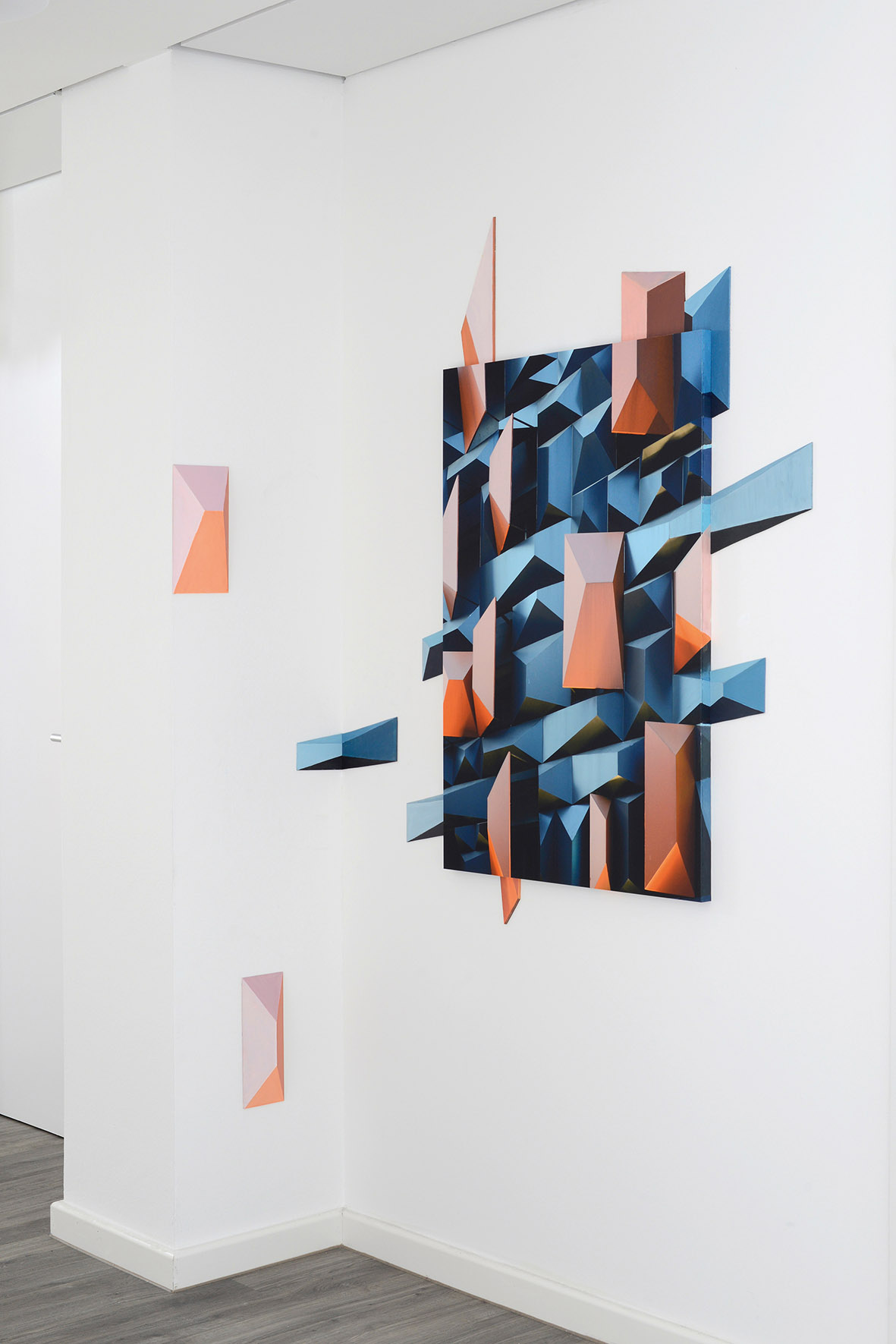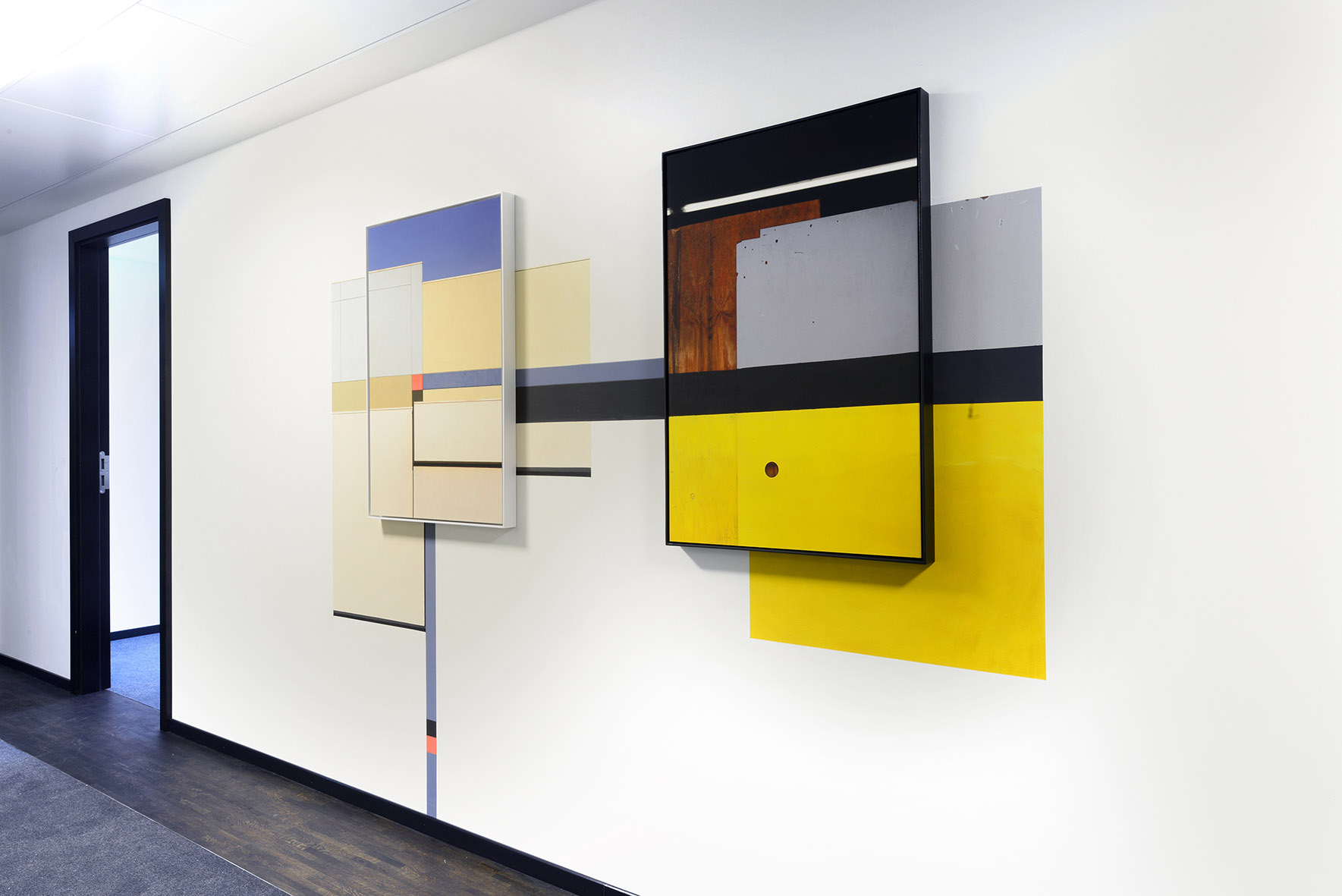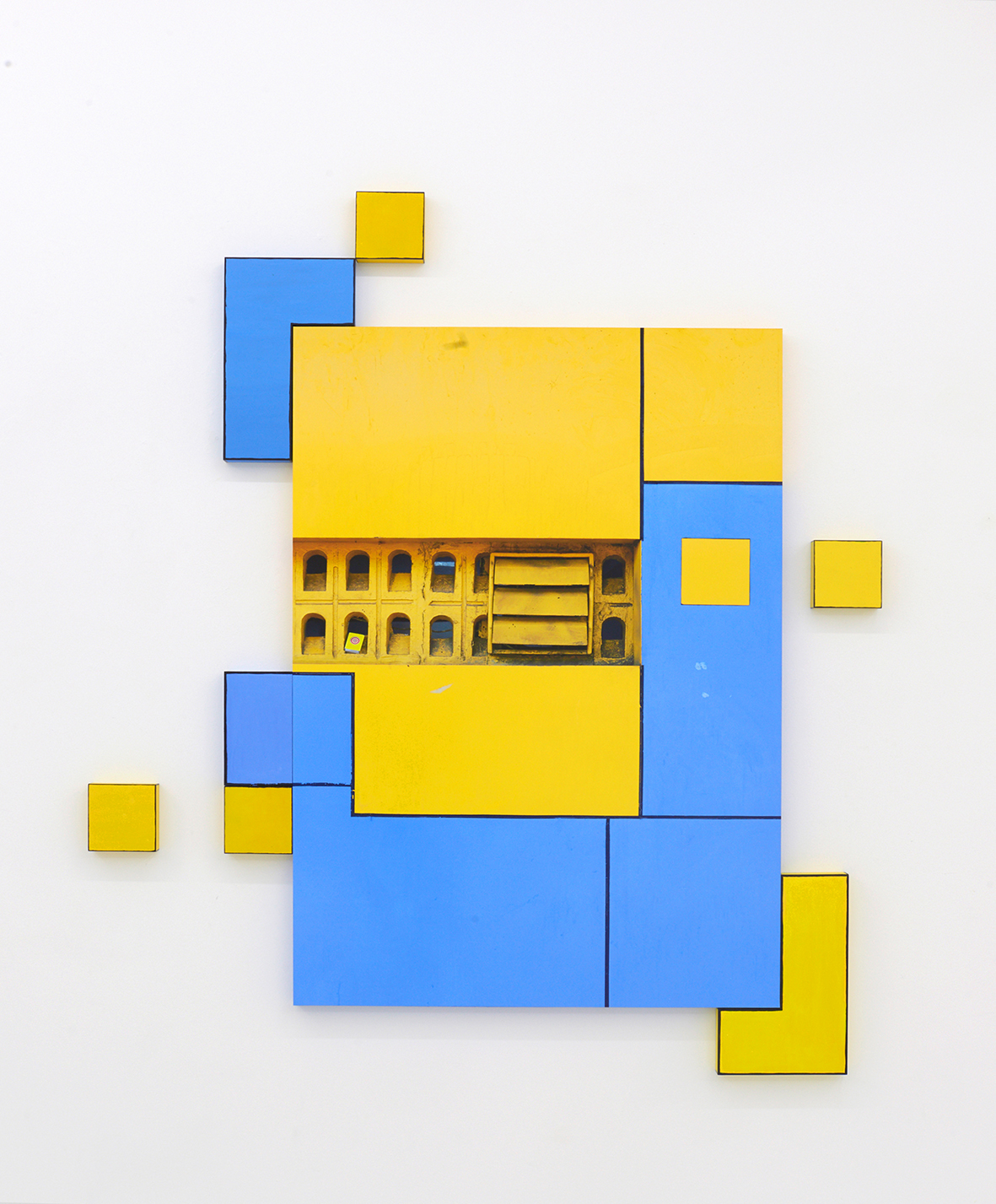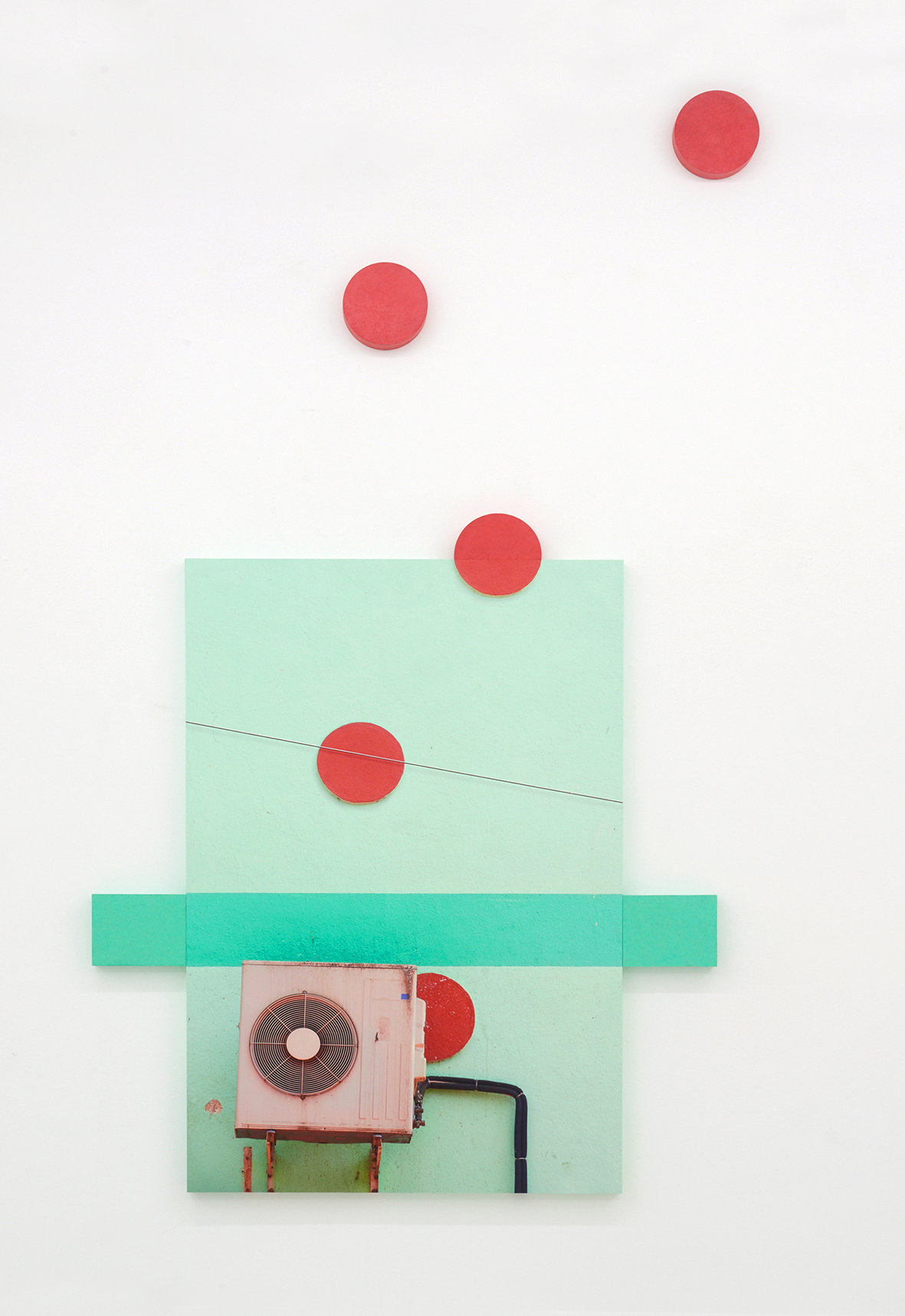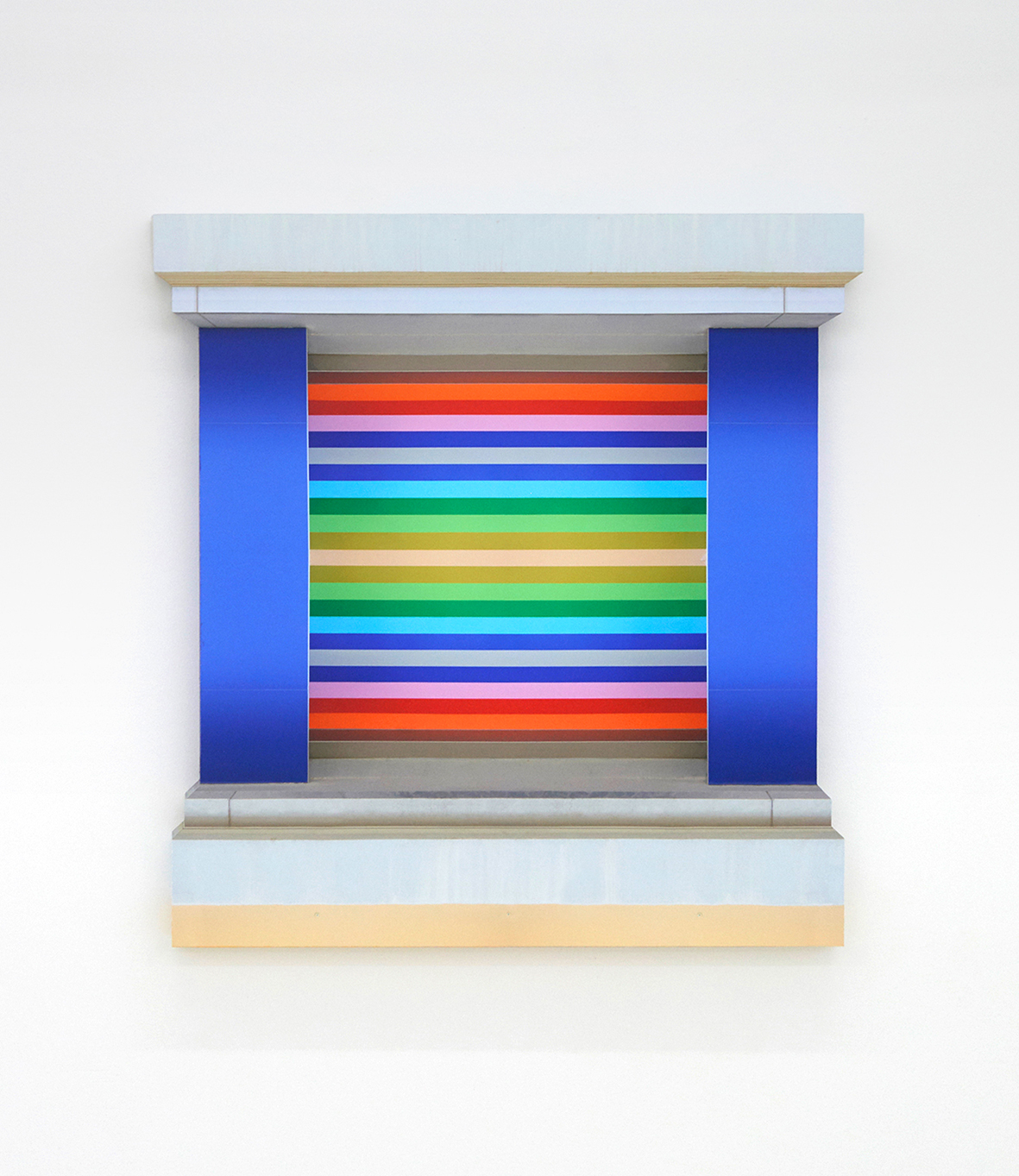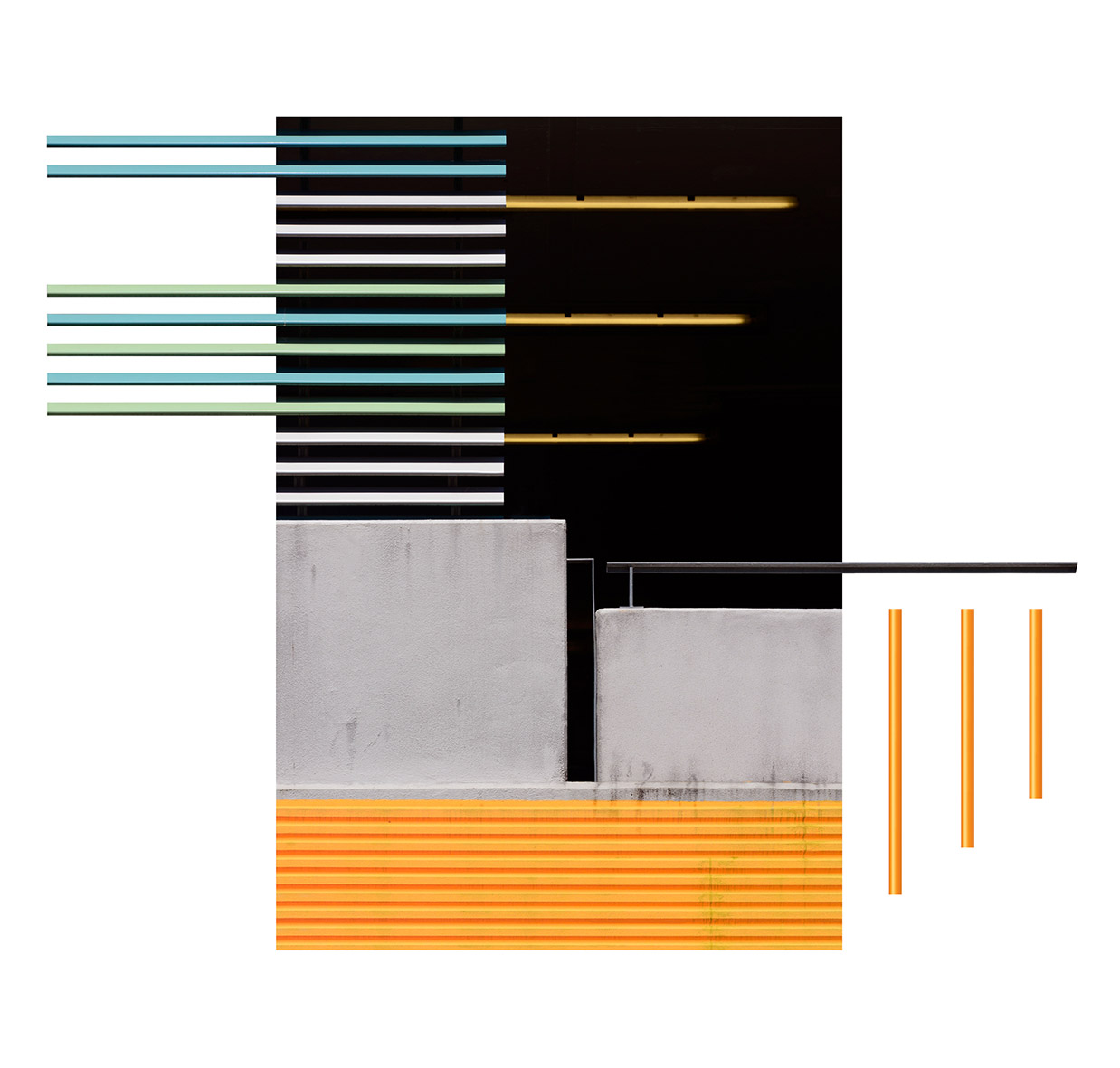 Tyrano, 2017, ca. 154x108x3,5 cm, mixed media
Extended photography
In der Arbeit mit dem eigenen fotografischen Archiv sind Johannes Kersting immer wieder Bilder untergekommen, die in irgendeiner Form nicht vollständig wirken und eine Öffnung in den Raum zulassen oder sogar suggerieren. Diesem Impuls folgend kreiert Kersting installative Fotografien, die in besonderem Maße Bezug zu den Bedingungen ihrer Präsentation aufnehmen. Sie können als erweiterte oder "extended photography" betrachtet werden. In den meist abstrakt-konstruktivistischen Motiven sind die Grenzen zwischen Realität, Malerei und Fotografie bewusst fließend gehalten. Sie postulieren in Anlehnung an die Traditionen des Gesamtkunstwerks in einer ungewohnten Melange aus konstruktivistisch-geometrischen Formen und dem ebenso illusionistischen Potential von Farbigkeit innerhalb der Fotografie die Versöhnbarkeit traditioneller und zeitgenössischer Bildgebungssysteme.Die erweiterten Fotografien werden von Kersting formal wie gedanklich im Raum fortgeschrieben, so dass gerade die architektonischen Elemente in den Bildern in einen überraschenden Dialog mit dem Ausstellungsort treten. Ähnlich wie beim Improvisieren über einer Tonleiter ergeben sich, aus den Informationen des Bildes heraus gedacht, bestimmte Gesetzmäßigkeiten, die wiederum mit den Begebenheiten des jeweiligen Raumes in Einklang zu bringen sind. Die ephemere Präsenz nurmehr als Lichtsignal am Bildschirm dagebotener digitaler Bilder macht die Betonung des Physischen maßgeblich für den Umgang mit ihnen. So entstehen ortsgebundene, ästhetische Improvisationen über die Fortführbarkeit der Abbildung im Realen.
---
Extended photography (english version)
In his work with the own digital photographic archiv, Johannes Kersting founded pictures, that somehow made the impression of being not yet finished or completed. They seem to suggest an opening into the space. Following this stimulus, Johannes Kersting is creating extended photographies which have a special relationship to the context of their presentation. In this, mostly abstract-constructivistic observations, found in everyday urban enviroments, the borders between reality an image are left floating consciously. They postulate in the style of the so called "Gesamtkunstwerk" a rarely seen mixture between photographic images, wallpantings and real objects arranged in space. The photograhies have been intesified by there extensions which leads to surprising dialog between exhibition place and artwork. To react on a new places and to harmonize the image with the occurances of the location where it is shown is considered as a unige challenge for Kersting. Especially in face of digital image prossecing, when everything is light on the screen or, even more abstract, fragemented in states of "0" and "1" there seems to be a need for physical representation of what is shown, an rematerializing strategy to handle with images and fix them into real world. Kersting establishes a planful play with the viewer's expectations. Can we trust the photographic medium? What are we confronted with? Is it physically and manifest or just an ephemere image?